Welcome to the Titus Institute!
We are here to help you as a Christian understand the Bible so that you might grow in Christ and experience a life filled with love, joy, and peace. God has given us the privilege over the years of reaching out to Christians in 139 countries and territories around the world. We are thankful that we can reach out to you as well!
A Special Message from Ron Jones during this time of the coronavirus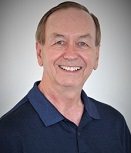 We are in a time of great difficulty as the world is trying to cope with the coronavirus. It is a time to strengthen our faith as believers in Jesus Christ and depend on God and pray and be a testimony to others. To help you do this, I have just published a free eBook, an adaptation of the "Attributes of God" by A.W. Pink consisting of 12 daily readings from the Bible. The link is on the left nav bar. It is important at this time to focus not on ourselves, but on our great sovereign and powerful God who loves us and listens and answers our prayers. Another great eBook with a link on the left is "Trusting Jesus My Shepherd." May God use his Word in all of our lives to encourage us at this time!
For an in-depth explanation on why God allows the COVID-19 virus and other causes of suffering for human beings, please read
or watch
If you would like to know more about a personal relationship with Jesus Christ:
Our Biblical articles are divided into four categories. The article titles (links) below are under the name of each category. May the Lord bless you as you seek his truth from the Bible, his inspired and inerrant Word!
We are committed to Biblical Inerrancy which is defined as "all of the Bible is true and without error in all that it affirms about any subject. What the Bible says about spiritual matters, and historical, geographical, and scientific matters are all true." This is the Teaching of Jesus and his Apostles in the NT. For more on this Scriptural teaching, please "Inspiration and Inerrancy of Scripture" below.
Bible Doctrine
Christian Living
Biblical Apologetics
Teaching Outlines
If you are also interested in verse by verse Bible studies of various books in the Bible we recommend: BibleStudyEmail.com