Ron Jones, Founder and President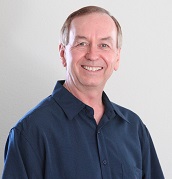 Before establishing the Titus Institute, Ron Jones ministered as a full-time pastor for twenty years. He graduated from the University of Southern California with a B.A. in Classics (Greek and Latin Literature and Language) and from Talbot School of Theology of Biola University with a Master of Divinity. After sixteen years in pastoral ministry, he received a Doctor of Divinity in New Testament Literature and Exposition.
Ron now resides in Lakewood, CA. and is available to preach and teach on Sunday mornings and other times. If you would like to contact him about an opportunity to preach or teach the Word, please contact him by email. Click here.